M3 Center publishes three true open-access, peer reviewed (double-blind), scientific journals. This means that it is 100% free to submit, access and publish academic papers in these journals. Thanks to USF M3 Center and USF Library for sponsoring these journals. During 2020, publications in M3 Publishing journals, books and reports have been downloaded more than 88,000 times.
---
Advances in Hospitality and Tourism Information Technology Textbook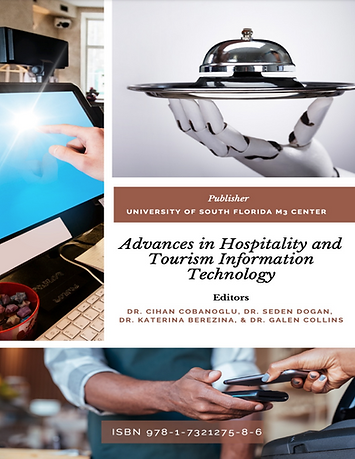 Technology has redefined how we experience hospitality. From the front of the house to the back, technology has allowed hospitality businesses to provide a faster, better, and more personalized service. Such benefits may be achieved by relying on the systems that remember all customer preferences, by bringing guests the speed and convenience of self-check-in, and employing robots that may attend to customer requests around the clock. However, all these wonderful innovations come with challenges, such as justifying a return on investment, establishing system security, building sustainable solutions, ensuring interoperability across different systems, and delivering high touch while using high tech.
Therefore, this book is set to serve academic and professional audiences by reviewing the theoretical and practical aspects of the effect of digitalization and information technology on the hospitality industry.
---
Hospitality and Tourism Information Technology Textbook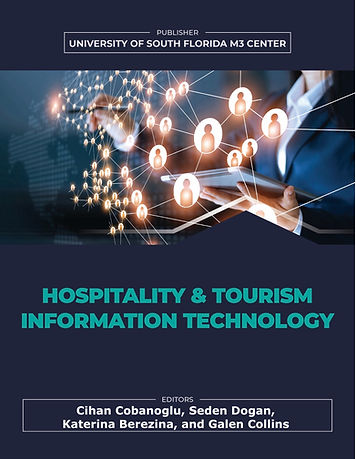 The hospitality industry is quickly becoming automated, leading to greater efficiency, better customer service, and ultimately, increased profits. As a result, it is imperative that a person entering the hospitality business be familiar with the technology propelling it forward. Hospitality Information Technology: Learning How to Use It is designed to meet that challenge.